Whenever we're able, we organize company events that connect our offices and let us see our remote colleagues in person. At our last company-wide event, there were around 150 of us and this year the attendance grew to 420 attendees – new colleagues, old colleagues, and their families.
As we rapidly grow, we hold onto the underlying spirit that makes us who we are. That means finding ways to maintain the strength of our support system, so everyone can experience the welcoming atmosphere that Vacuumlabs was founded on.
We do our best to connect our offices and our colleagues' families to keep that welcoming network in place. Everyone belongs in our community, regardless of age, preferences, or the type of family they've built.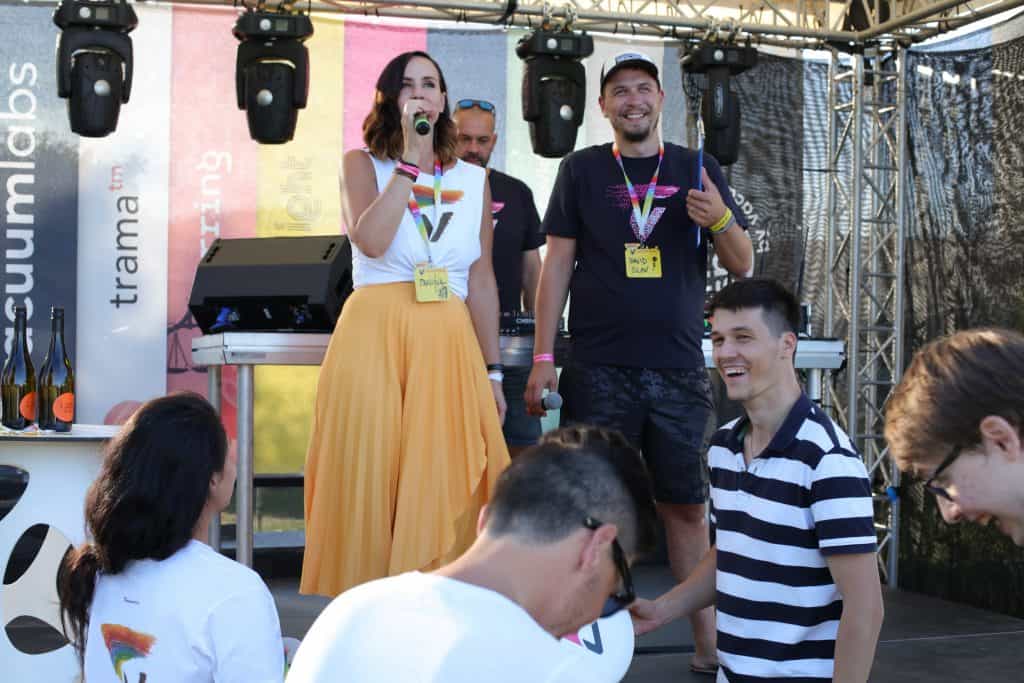 Families in many forms
No matter what family means to you, everyone has a chance at Vacuum Weekend to spend time with people they're closest to and grow their circle. The work you do shouldn't hinder that – in fact, it should make it more attainable.
When people can be themselves, friendships form authentically and easily. Many of our colleagues spent the whole day with people they've grown close to at Vacuumlabs. At events like this, everyone has a chance to get to know their colleagues better or even make friends from different teams. And those kinds of connections bring new dynamics to all of our collaborations.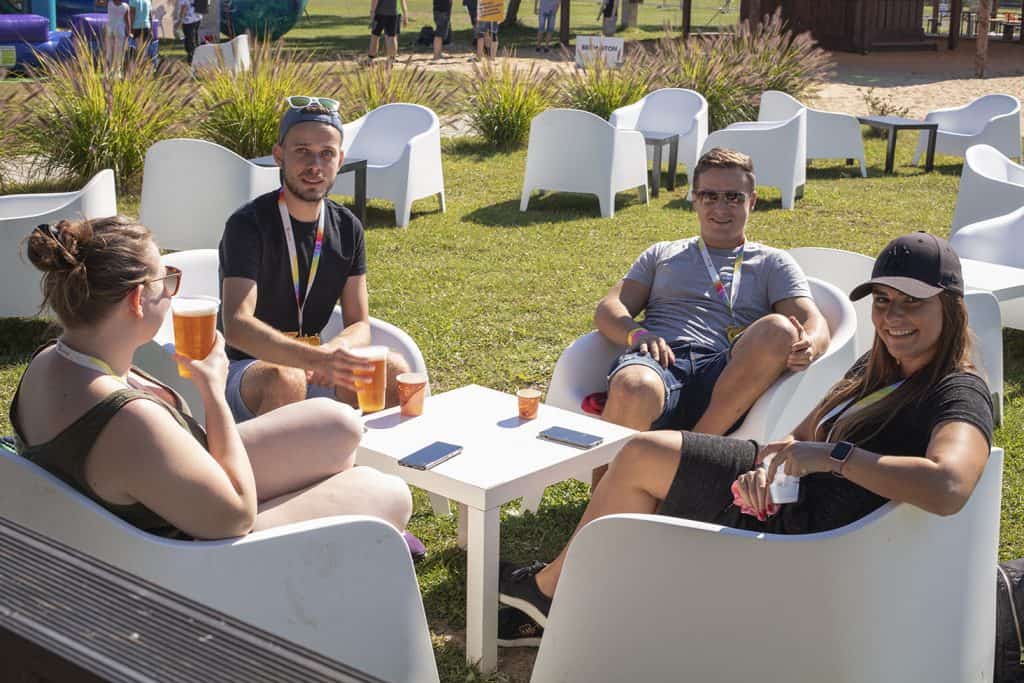 We also made sure it's an event our colleagues feel they can bring their kids to. It's a chance to meet our colleagues' growing families and give their closest people something back too. Being a parent changes your life, but that shouldn't make it difficult to join all the fun at our events.
Building social spaces work for everyone
Our everyday environment is based on a foundation of supporting each other. That means making face to face events safe during the pandemic, welcoming everyone, and providing activities that bring people together.
Even during isolating times like Covid-19, our spinoff company Rychlotest-covid, enables us to continue these kinds of events knowing we did it in a responsible way. Testing that's actually comfortable and accessible is a standard requirement, so we expanded our free Saliva RT-PCR testing to everyone's +1s and children.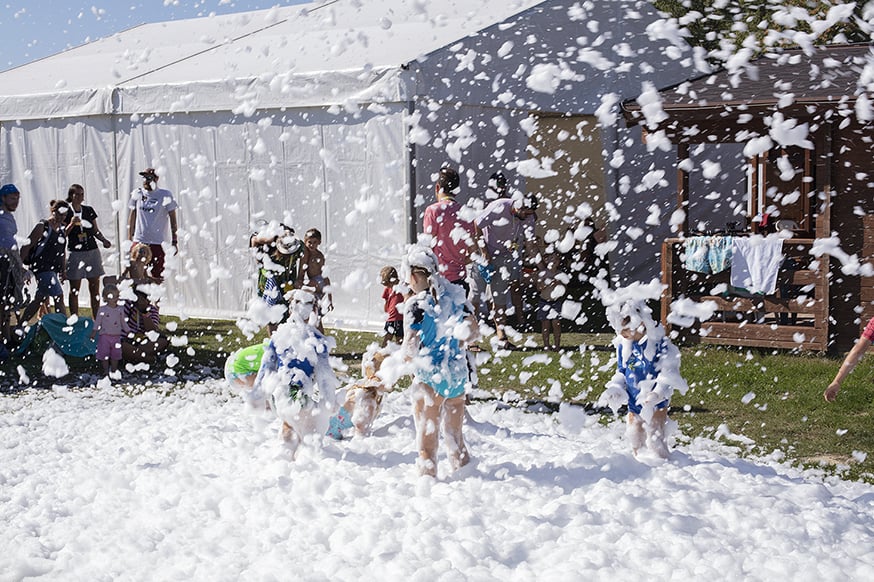 A friendly environment is more than words, we have to turn our values into tangible results. There's an atmosphere of belonging that makes any kind of family or +1 to Vacuum weekend feel like we're happy to have them. And what better way to make people feel welcoming than organizing a variety of team activities. There was everything from rafting in the wild water to just hanging out by the pool with a prosecco. They both let us build our friendships in different ways and keep the foundation of our growing community stable.
A way to 2022
Seeing how much can change in a year makes the future a lot more interesting. With so many new friends and colleagues, we're really curious to see what Vacuum weekend will look like next year. The biggest challenge we might face next year is finding a venue big enough to fit us all.