How do you feel you belong somewhere? What are you expecting out of your workplace? Vacuumlabs has put a lot of thought into what people need to succeed and feel at ease coming to work everyday. Taking inspiration from Spotify and Netflix, we started crafting a benefits package that would be above standard and set us apart from the rest.
What makes a benefit?
We need to clarify what a benefit means to us: A benefit is something that you get in addition to fair compensation, not a substitute for it. We designed our benefits to make your life easier and make work-life balance feasible. As a baseline, we emphasize a welcoming and fun environment to truly enrich your social life. Having breakfast together or sharing beers after hours is just a norm that organically comes about in our open spaces. We take an active role in supporting the LGBT+ community and want your family to be as happy with your work as you are – that's why we host all ages events and offer inclusive parental leave for partners and parents.
That said, let's dive into the philosophy behind our benefits:
Customize your time
We talk a lot about how we want to work with people who have a high level of autonomy, so we applied those values to our benefits package too. There's a little bit of something for everyone and the way you use your time is flexible.
We don't track sick days because we trust you know your limits and will use those days with integrity. In today's world, the mutual benefits of offering unlimited sick days are clear. Even when you're not unwell, there's no enforced time frame for your work day and remote work is always on the table. The focus is on your results, not the exact hours you spent in the office or where you did your work.
"I can feel that Vacuumlabs cares about me. I really like that they care about my performance and not if I work from home or from the office."

Miroslav Pavelek, Project Manager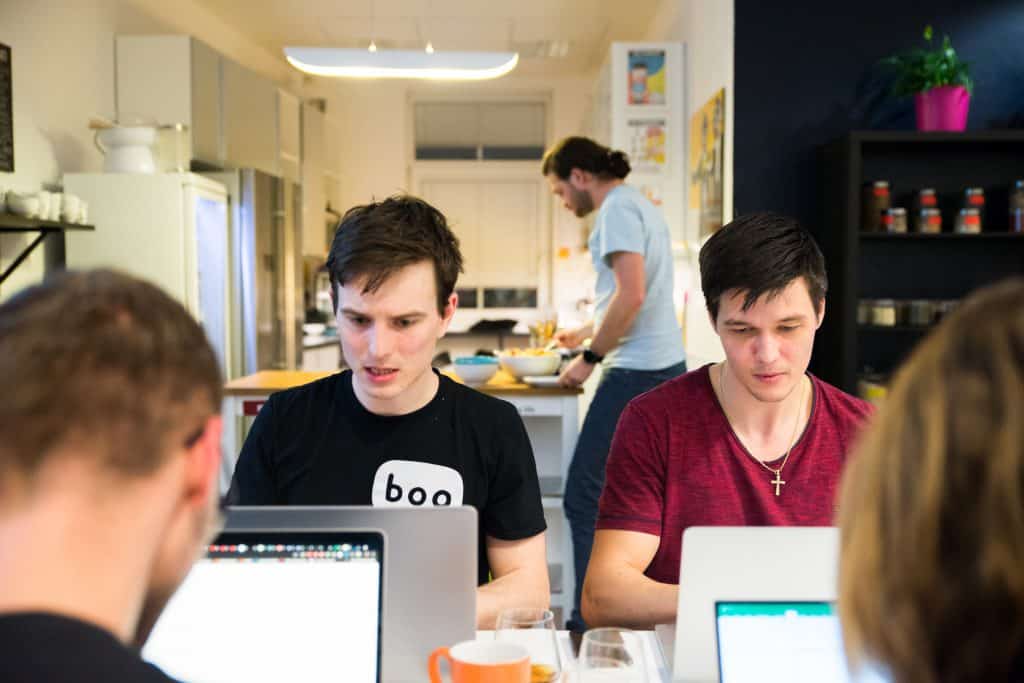 We're here to work together with our people for paid leave that supports their own well-being or contributes to the community. Another one of our programs allows you to arrange time with your team lead for taking on a mentor or volunteer role. If you find continued education, training programs, or conferences you're interested in – you can arrange paid time off for that too.
Is perfect fairness always good?
It's natural that the benefits are a little bit different for everyone. If you come to the office, we know you took time out of your day to come in and be there with your colleagues. If you work from home, we're happy to let you work remotely, but you naturally won't be able to take part in our daily lunch offerings, the well stocked kitchen, and the endless espressos. The office is a place for exchanging ideas and building camaraderie, so we provide a lot of comforts.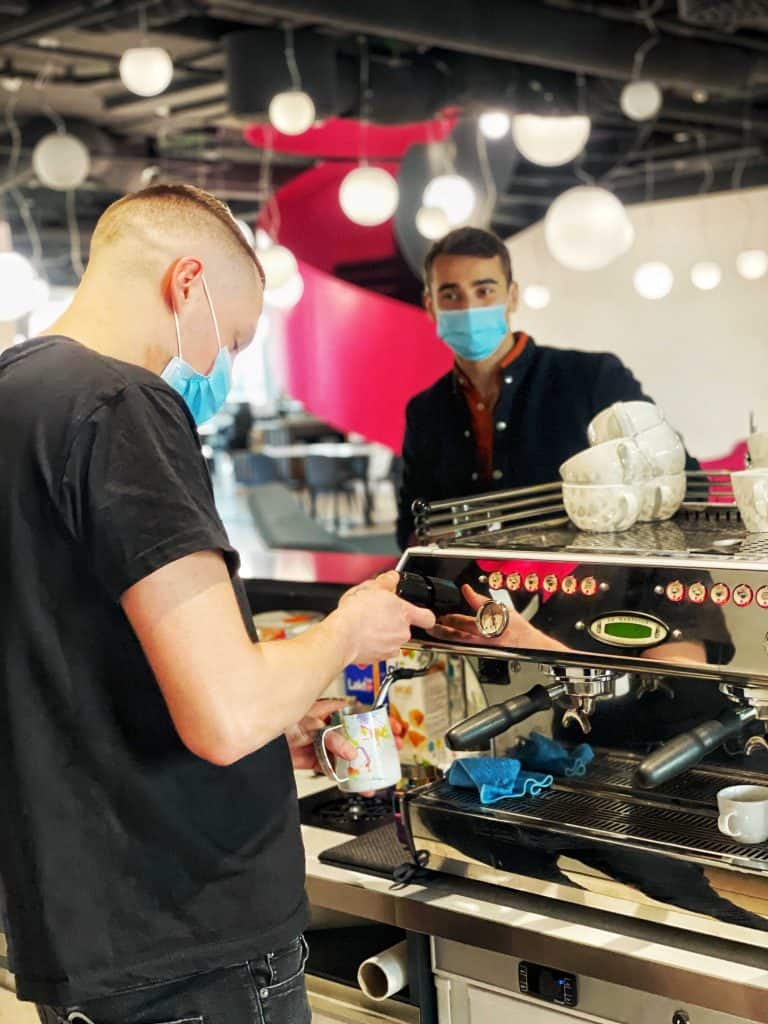 Just take it from our Frontend Developer reporting from our Kosice office:
"The office takes care of everything for me. I can eat a great diversity of quality food (not just for lunch) without having to walk to restaurants. This means I don't have to stay late to make up for the 2 hour long lunch and I don't go to the same close by restaurant every day. The office catering brings in the variety and quality in the most convenient way."

Matúš Žiak, Frontend Engineer
But, there's good news about our concierge service – there's a lot they can help you with even if you're working remotely, from sourcing local professionals to finding you gifts. If you're at a higher level and really have a lot on your plate, our concierge services are designed to take care of basically anything and everything you can dream up within reason.
Things have a way of balancing out in the end. The ultimate goal is that you feel welcome, cared for, and respected here.
Always thinking ahead
We're also happy to host events and parties that are family friendly, support diversity, and bring the local community together. Just this summer – we hosted two pride parties, and joined forces with Pohoda and Atmosfera. This fall, we have an upcoming Vacuum Weekend that's designed to welcome all ages and any type of family you have. This is a standard value of our firm as much as it is a benefit – it's a core part of our company culture and we're immensely proud of that.